Ask the Expert
Have you heard of aquaculture? Do you know what it is? Aquaculture, sometimes called fish farming, refers to breeding and harvesting plants and animals in all types of water, including oceans, ponds, rivers and lakes.
There's more to pecans than their tasty flavor and crunch. April is National Pecan Month and we're kicking off the holiday with interesting facts about pecans.
Contrary to popular belief, peanuts are not a member of the nut family and don't grow on trees, like pecans or other nuts. They are actually a legume, related to beans and peas.
There are so many great reasons to support your local farmers markets. See 10 reasons why you should visit.
Take a look at 13 fascinating dairy facts about your favorite products including milk, cheese and ice cream.
Check out interesting, helpful farming facts in this infographic from GAC.
Did you know that February is National Cherry Month? Here are 10 things you probably didn't know about the fruit.
Find out how to grow delicious blueberries in your back yard.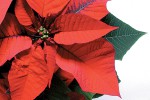 People commonly believe that if you have a pet – particularly a cat – you can't bring poinsettias into your home. However this myth is just that – a myth.
Is grass-fed beef, which is often more expensive than its grain-fed counterpart, worth the extra few bucks? Is it really more healthy or humane?
A new meat-naming system has been implemented to help consumers and cooks better understand what they're eating.
What's the difference between sorghum and molasses? How does sorghum grow? In fact, what is sorghum to begin with?