Morsels and More
Make Christmas morning even better with this delicious roundup of breakfast and brunch recipes.
Have your best holiday ever with our helpful Thanksgiving Recipe Guide, filled with tips, tricks and delicious dishes.
Switch it up this season with decadent holiday dessert recipes like Apple Gingerbread and Five Layer Red Velvet Cake.
Check out 7 tasty recipes with peaches, from sweet to savory.
Take a look at eight of our favorite recipes with ice cream.
How do you say pecan? Is there a difference between frosting and icing? Do you say "caramel" or "carmel" – or both? Check out these dialect maps that show pronunciation trends across the country.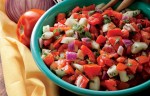 Celebrate summer with recipes using seasonal ingredients and gardening tips.
See 12 tomato recipes that bring out the best of the summertime staple.
Take a look at 12 delicious recipes featuring sweet corn.
See 10 tasty potato recipes.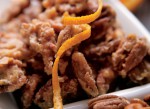 Check out 15 delicious recipes with nuts such as walnuts, pecans, peanuts and pistachios.
A new meat-naming system has been implemented to help consumers and cooks better understand what they're eating.