Morsels and More
See 10 tasty potato recipes.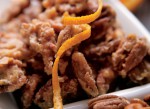 Check out 15 yummy recipes with nuts.
A new meat-naming system has been implemented to help consumers and cooks better understand what they're eating.
Celebrate the season with fresh recipes and gardening tips in our spring recipe guide.
Try one of these fresh, delicious recipes for your Easter table.
Welcome the season with delicious, fresh recipes that are tailor-made for spring.
Follow these simple slow cooker basics to make your slow-cooked recipes taste even better.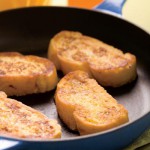 Make Christmas morning even better with this delicious roundup of breakfast and brunch recipes.
Satisfy your chocolate craving with one of these rich, decadent chocolate desserts.
Searching for holiday recipes? Look no further than our guide to favorite Christmas recipes, Thanksgiving side dishes, holiday desserts, food gift ideas and more.
Treat friends and family to a tasty gift this year with easy and delicious holiday food gifts.
Switch it up this season with decadent holiday dessert recipes like Apple Gingerbread and Five Layer Red Velvet Cake.