Animals & Livestock
MDAC plays important role in safeguarding the Mississippi honey bee industry.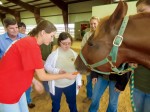 Therapeutic Riding and Activity Center in Mississippi helps citizens with disabilities bond with horses.
Mississippi's pork industry has big economic impact.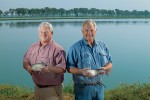 Given the choice, Mississippi consumers want U.S. Farm-Raised Catfish.
Mississippi State University Edam cheese celebrates its 75th anniversary.
The broiler industry heats up in Mississippi.
Quality cattle management makes great Mississippi beef.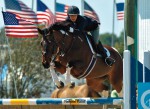 Annual horse shows add significant value to the state's economy.
Junior livestock events set new Mississippi records in 2012.
Beef cattle industry continues to boost the state's economy.
The state's top agricultural industry continues to grow.
Mississippi catfish farmers explore new technologies despite threat of outside markets.